February
The month of love?
Or is for you every month one of love?
Valentine's Day, the feast of love, which is celebrated more and more in different countries.  Many of us think that it is a forced commercial kind of holiday, however, the origins of this day originated in the 14th century.  I don't believe they were that commercial at that time

.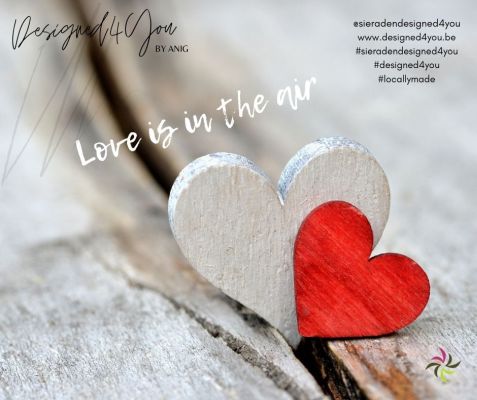 So how did the tradition of Valentine's Day started then?
The Christian priest St Valentine from Rome lived in the 3rd century AD. According to the legend, there was an imperial law at the time that prohibited soldiers from marrying their sweethearts.  It was assumed that bachelors were more likely to be willing to fight and fight on the battlefield.  This priest Valentine is said to have married young soldiers in the greatest secrecy anyway because he believed that love conquered all.  Emperor Claudius II (268-270) discovered this and immediately had the priest executed on February 14, 269, and thus Valentine became a martyr for love.  One hundred percent certain we are never whether this was reality or a fabricated story since the single biographical fact of Valentine's death is his date.  What we do know is that Pope Gelasius I canonized Saint Valentine in 496, and that February 14 would become Saint Valentine's name day. Whether this is the same Valentine, we will never know! There has been more than one Valentine who perished during the Christian persecutions of the Roman Empire.
Or is the Roman festival Lupercalia at the origin of Valentine's Day?
Another possible origin of Valentine's Day is a Roman festival on February 14 that was held to celebrate Lupercus, the god of shepherds, and Lupa, the wolf who raised Remus and Romulus.  A Greek historian described the festival with a ritual slaughter of two goats and a dog, with the skin of the goat being incorporated into a number of belts.  A number of young men would then walk naked through the streets of Rome and use the belts to lash out at eager girls and women. Any woman they could touch would become pregnant or if already so would have a favourable course of childbirth.  This celebration took place on February 14, but did not have a truly romantic background. Again, we will never know if it was reality or a fabrication!
Or did Geoffrey Chaucer invent Valentine's Day?
The first real historical mention comes from the 14th-century writer Geoffrey Chaucer. Indeed, he wrote the following in his Parliament of Foules (1382): "For this was on St. Valentine's Day, when every bird comes to choose his mate." At first it was thought that by this he was referring to February 14, but most birds don't mate that early in the year. So either we assume that he was referring to May 2, which is the holy day of St Valentine of Genoa, or again that he made up this tradition entirely!  What we do know for sure is that the terms 'Valentine' and 'Valentine's Day' appear in romantic literature from then on.
Did you know that there are
55 Shakespeare quotes
about love?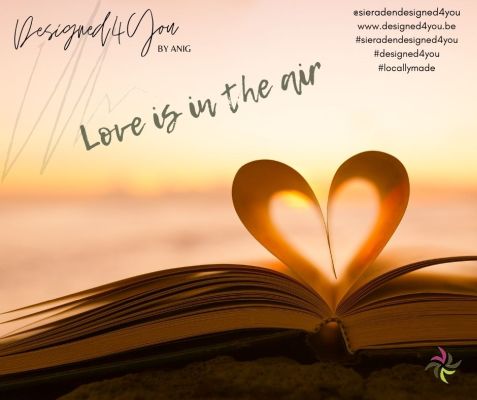 What is your favourite top7?
Most Famous William Shakespeare Love Quotes
'If music be the food of love, play on'
(Twelfth Night – Act 1, Scene 1)
'The sight of lovers feedeth those in love'
(As You Like It – Act 3, Scene 4)
'Love is begun by time, And time qualifies the spark and fire of it'
(Hamlet – Act 4, Scene 7)
'Hear my soul speak. Of the very instant that I saw you, Did my heart fly at your service'
(The Tempest – Act 3, Scene 1)
'Love is blind, and lovers cannot see, The pretty follies that themselves commit'
(The Merchant of Venice – Act 2, Scene 6)
'My bounty is as boundless as the sea,
My love as deep; the more I give to thee,
The more I have, for both are infinite.
(Romeo and Juliet – Act 2, Scene 1)
'I know no ways to mince it in love, but directly to say 'I love you"
(Henry V – Act 5, Scene 2)
February the month of anonymous postcards?
19th Century
At the beginning of this century, the tradition of Valentine's Day spread to the entire population.  Sending a card by mail suddenly became a heck of a lot cheaper, and became a more attainable thing for everyone.  In strict Victorian England they did this completely anonymously.  There was mainly a great social emphasis on chastity and by doing this anonymously they could still make a passionate declaration of love.  Later, in the 1840s, the tradition spread to the United States (of America), where it very quickly became one of their most important holidays.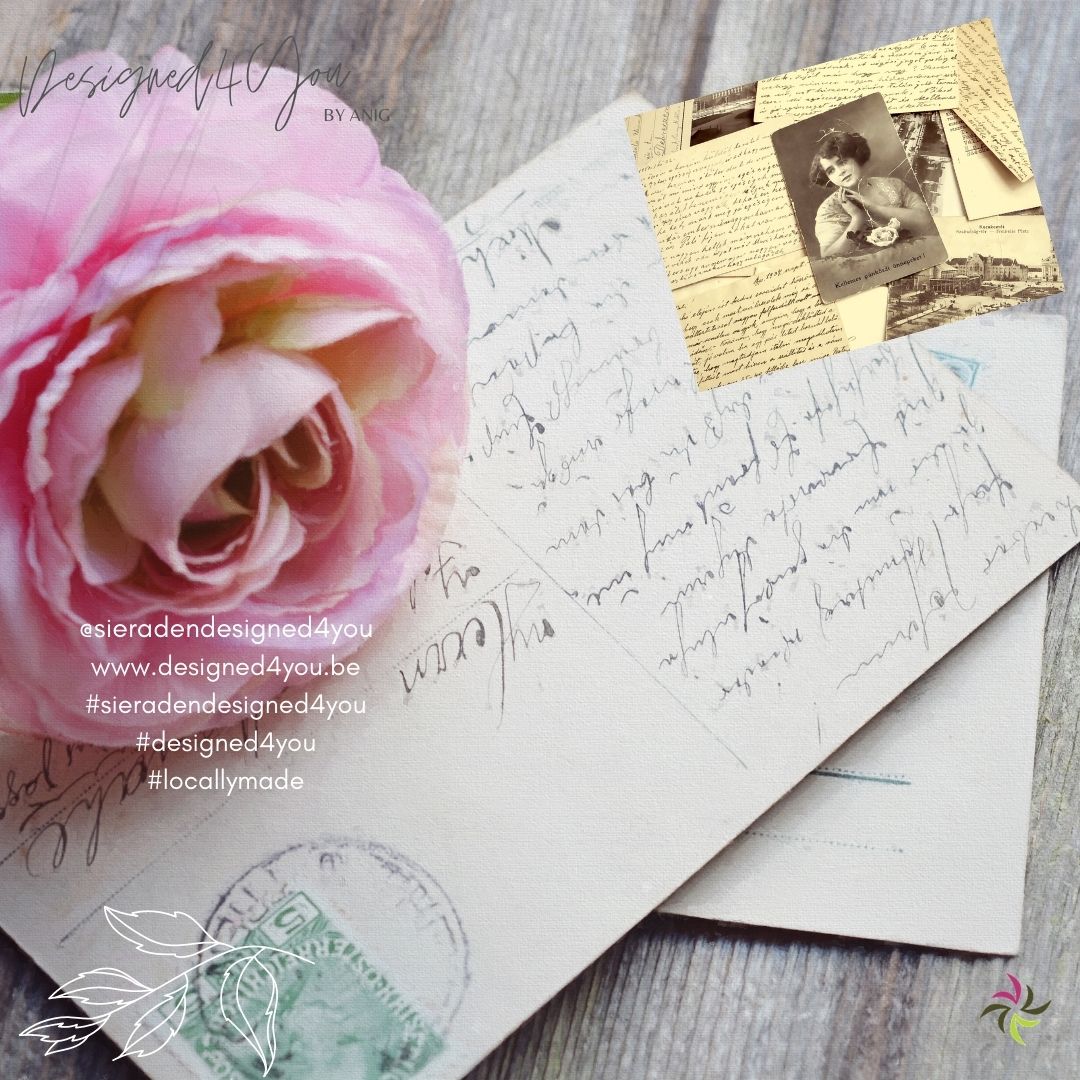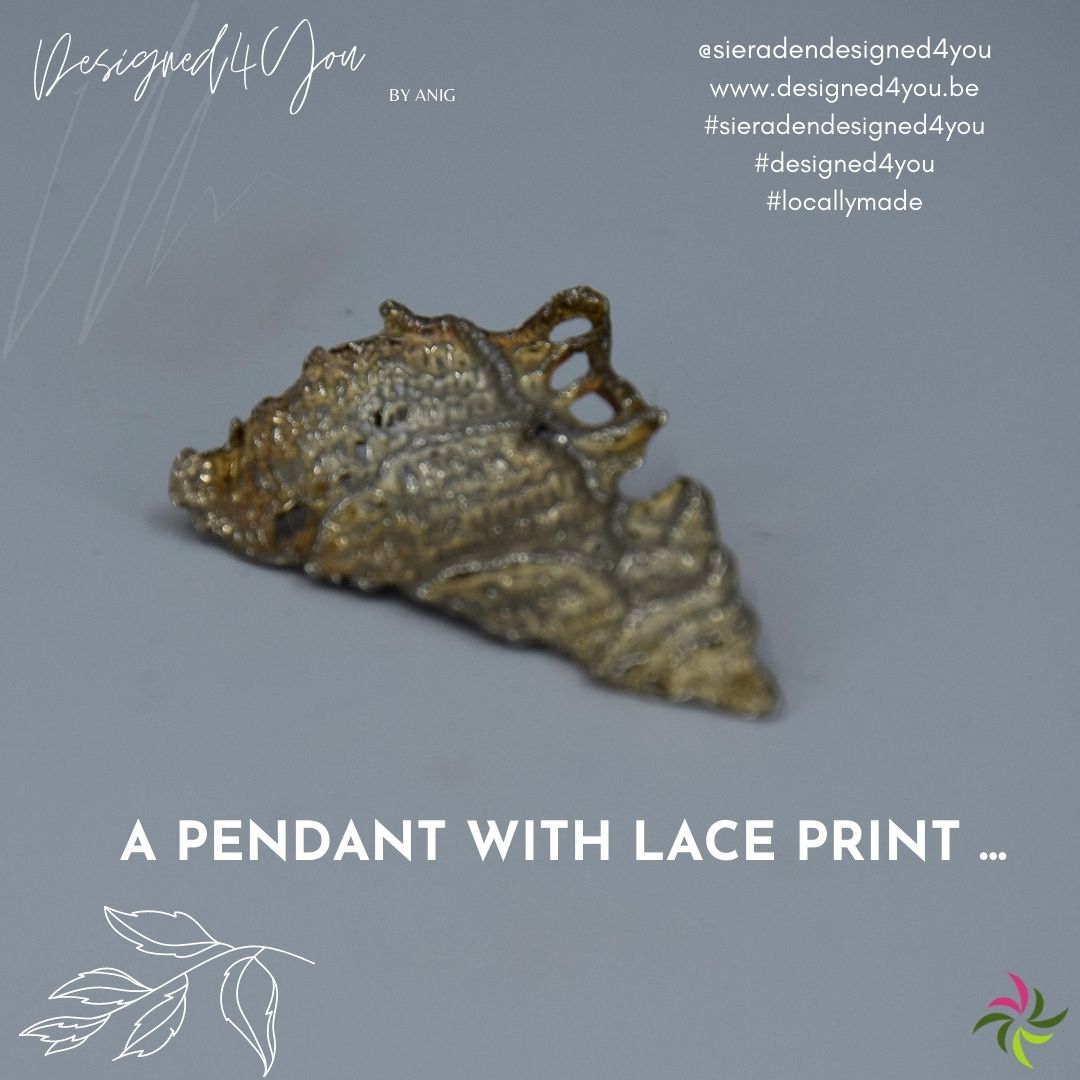 1847 in Boston the first major production of lace Valentine's Day cards
The first major production of lace Valentine's Day cards was launched in Boston (1847).  Since then, commercialization around this day has increased dramatically.  The jewelry industry, but also the chocolate manufacturers, flower stores etc., in short, everyone who saw an added value in it, started launching large-scale advertising campaigns in the second half of the twentieth century in such a way that their core business and their own products, in addition to the well-known cards, were also associated with this tradition.
The anonymous declarations of love gradually changed to declarations of love in general, in the sense that more people could always be involved in the holiday.
Source: IsGeschiedenis (Dutch origin text)
Lovers and their "nick" names
What is your "nick" name for him or her? 
On February 14, Valentine's Day, it is the day that we (people) can let each other know that we like or love each other.  There are several ways to show this, a card, a flower, a jewel, a dinner (now anno 2021 perhaps a little more difficult).
We can also express this in words, and you can give it your own twist.
Lovers "nick" names from region to region, just a little different?
The Dutch use different names here than we Belgians do, for example Bopper or "moppie" … or just "schat", "lieverd"?  In Belgium it is more like "schatje", "beertje", "liefje", "zoeteke"… English speakers use more names like honey, darling, sweetie, babe, baby pumpkin, honey, sugar … and so on.
What makes you not able to send a Valentine to your BFF?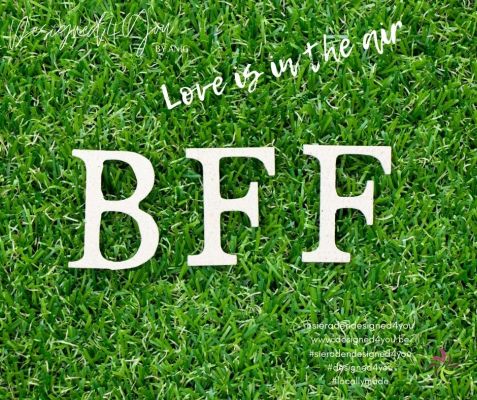 Yes some find it super, others don't!  If you don't have a steady boyfriend or girlfriend, you can still get through this day cheerfully.  Because of course you can also send your best friend or boyfriend or as some say your BFF a card or give a little attention.  Or just that one family member or friend who always supports you through thick and thin… After all, it's all about the attention, letting them know you like them!
At this time it is mainly about the thought as we are not allowed to hug and get together so in this way we can still show that we are there for each other.  Let's spread the love, with a card or with a small attention.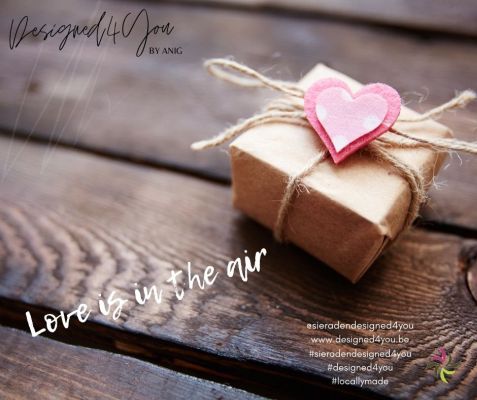 One of my favourite songs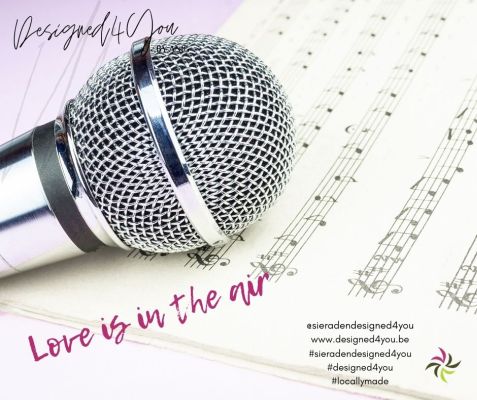 John Paul Young – Love Is In The Air (1978)
Lyrics
Love is in the air
Everywhere I look around
Love is in the air
Every sight and every sound
And I don't know if I'm being foolish
Don't know if I'm being wise
But it's something that I must believe in
And it's there when I look in your eyes
Love is in the air
In the whisper of the trees
Love is in the air
In the thunder of the sea
And I don't know if I'm just dreaming
Don't know if I feel sane
But it's something that I must believe in
And it's there when you call out my name
Love is in the air
Love is in the air
Oh-oh-oh
Mm-ooh, ooh-ooh
Love is in the air
In the risin' of the sun
Love is in the air
When the day is nearly done
And I don't know if you're an illusion
Don't know if I see it true
But you're something that I must believe in
And you're there when I reach out for you
Love is in the airEverywhere I look around
Love is in the air
Every sight and every sound
And I don't know if I'm being foolish
Don't know if I'm being wise
But it's something that I must believe in
And it's there when I look in your eyes
Love is in the air
Love is in the air
Oh-oh-oh
Oh-oh-oh
Oh-oh-oh
Oh, love is in the air
Love is in the air
Oh-oh-oh
Ooh-ooh-ooh-ooh
Or who remembers this one? The love boat
Gosh, how I remember watching the weekly adventures of "The Love Boat" an American television series set on a cruise ship.  The series aired from 1977 to 1986.  Here at home the series was first played by VARA, which we in Belgium could see on the then only Dutch TV channels (the recordings were made on the Pacific Princess, the executive producer was Aaron Spelling).  Many well-known actors had regular guest roles in the series.  Each episode consisted of three different storylines.  These storylines partially overlapped, characters from the storylines sometimes passing each other or sitting at the captain's table during dinner.
Did you know.
…the series was based on a 1956-1960 series, The Gale Storm Show?
…a movie was made in 1990, after the show ended, called The Love Boat: A Valentine Voyage?
…a follow-up series, Love Boat: The Next Wave, was also made? Broadcast from 1998 to 1999, with different actors but with guest roles for the actors from the original series.
…the ship was sold in March 2012 for 2.5 million euros to the Turkish company Cemsan.    Because of a seizure, the cruise ship spent almost two years anchored in Genoa, due to soaring costs for asbestos removal.  When the ship finally arrived in Turkey in August 2013, it was in such a sorry state that renovation was out of the question and scrapping was unfortunately the only option.
Source: Wikipedia (Dutch origin text)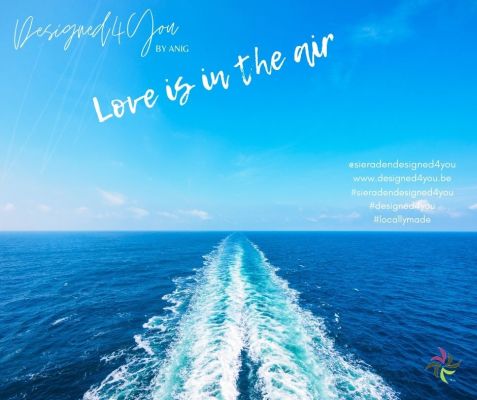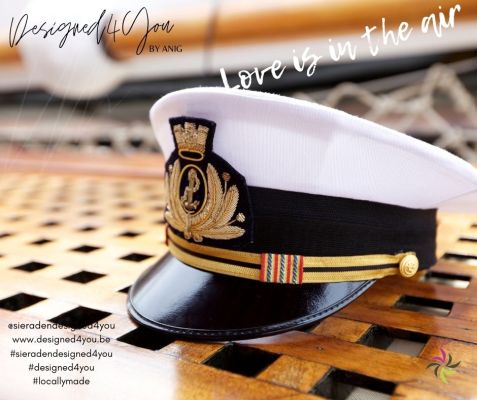 Who was your favorite character in the 'Love boat' series? And why?
My top 3:
Captain Merrill Stubing played by Gavin MacLeod: The captain for me for his charisma.

Dr. Adam "Doc" Bricker played by Bernie Kopell: Because with his eighties glasses he reminds me of my late brother.

Bartender Isaac Washington played by Ted Lange: Because with his wide smile and oversized bow tie, he reminds me of my family doctor as a child, who always wore a happy bow tie.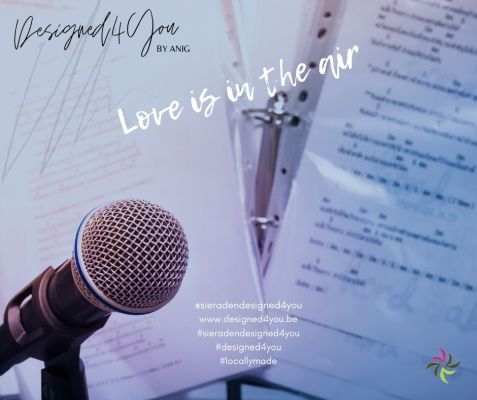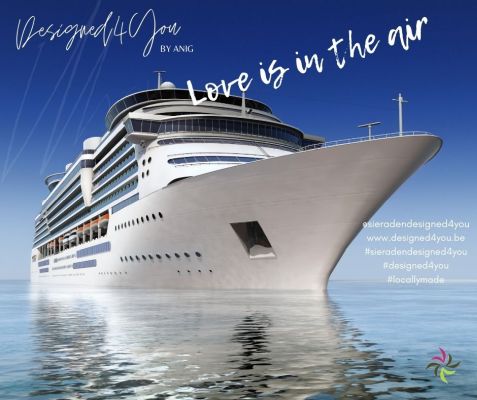 Lyrics
Love, exciting and new
Come Aboard. We're expecting you.
And Love, life's sweetest reward.
Let if flow, it floats back to you.
Love Boat soon will be making another run
The Love Boat promises something for everyone
Set a course for adventure
Your mind on a new romance.
And Love won't hurt anymore
It's an open smile on a friendly shore.
Yes LOOOOOOOOOOOOOOOVE!
Welcome Aboard. It's LOOOOOOOOOOOOOOOVE!
Next time I will discuss back a jewellery technique in my blog.  I am also working in the background to create a webshop, feel free to come and check it out from time to time!
Whether you have a small or a bigger budget, jewellery in all colours shapes and sizes.
From earrings to necklace, for mothers and daughters, for friends and girlfriends, for him and for her, for your BFF, for small and large, for any budget! Silver, gold or stainless steel you name it!
Something handmade, please contact me and we will discuss the possibilities. Enjoy this month where the days are becoming noticeably longer.
Designed4You by ANIG
Annick